"Best Practices for Working an Exhibit Booth"
by Christina Neuhauser, SHRM-SCP
The first time "working an exhibit booth" for a client can be a little intimidating – and the first time working an exhibit booth at all can be overwhelming! Two recent client events offered exactly this challenge to two of our staff. Since they will be working at these events with me, it provided a great opportunity for me to create this list of helpful "Do's and Don'ts" to empower these staff members and prepare them for working at an exhibit booth for the first time. It was also fun to bounce ideas off my peers and to include their experiences, as well. Check out these tips below and see if you would add anything to the list!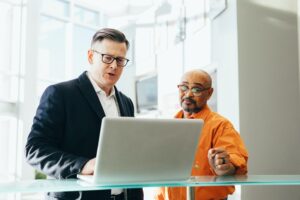 DO
Dress appropriately for the event, the weather, and for personal safety.

For example, wear shoes with tread for no slip, layers for cold outside/warmer inside.
Logo items are perfect if the client has them available. If not, work appropriate polo shirts and pants are helpful for moving boxes and setting up a booth.

Divide and conquer.

If there are two people working the booth and a line forms, step to the side and assist the next person in line.

Follow COVID-19 protocols and guidelines for the venue.

Masking at events is determined by local jurisdictions. Check the rules for your location. You can certainly choose to wear a mask for personal comfort and safety, if that is your preference, regardless of event requirements.

Review the Exhibitor Prospectus, if available, for additional rules for the event.
Try to help answer visitors' questions.

It is okay to say you don't know something! You can offer to look it up and get back to them.

Collect business cards or contact information from interested individuals.

Some clients may have a prize drawing or business card holder available for business card collection. Clients may or may not receive an attendee list or lead retrieval from the event.

Be Proactive.

Obtain a copy of the attendee list in advance, when possible, and identify your key prospects. At the very least, having an estimated number of attendees will help determine how much swag or marketing materials to bring.

"Love thy Neighbor."

Be courteous to the exhibitors beside and across from your exhibit space. In addition to making the environment friendlier, they may know some of your prospects and can help make introductions. Offer to return the favor. 
DON'T
Don't leave personal belongings unattended.

For example, someone working at an offsite client event left their purse out and it was stolen. They had to deal with ID issues for the return flight, in addition to reporting stolen credit cards.

Don't be distracted.

Keep phone use to a minimum at the booth. If you need to make a call, make sure there is coverage and excuse yourself.
Be aware that reading a book or focusing on your phone or laptop at the booth discourages people from approaching.
Perceived barriers create actual barriers. Do not spend the entire event sitting behind your table. Within your assigned space, you can move the table and chairs to a more welcoming position. You can stand and move around to the side or front of the table during the event.

Avoid eating at the booth.

Most events will have tables nearby for vendors/exhibitors to eat. If not, be discreet and try not to stain the tablecloth.
If you find this list to be practical and helpful, please feel free to share it with staff in preparation for your next conference. Everyone can benefit from sharing experiences, so don't forget to include your own unique insight!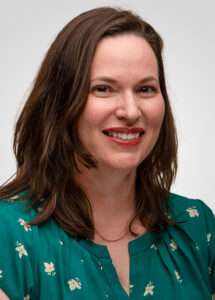 Christina Neuhauser, SHRM-SCP – Christina is a Senior Certified Professional in Human Resources and has worked for Partners since 2019. She works for several Partners' clients as an Account Manager and Program Manager. Christina brings over fifteen years of financial and administrative experience to the associations she serves. Christina has an M.S. degree in Communication from The Florida State University, with an emphasis in Corporate Marketing. Fun fact: A talented doodler, Christina enjoys sharing her love of all things pop-culture and nerdy on the office wall calendar.