By Bennett Napier, CAE
At Partners in Association Management, we instinctively follow the SMART goal system.
S             Specific
M            Measurable
A             Achievable
R             Realistic
T             Time Limited
In 2021 our marketing team conducted a comprehensive review of our marketing materials and channels to see if they matched our brand. It was of no surprise when our internal analysis determined that our current marketing materials and main marketing channel, our website, needed revision. The website graphics were out of date, the editorial content was too wordy, and it did not effectively represent our brand.  
Like many professional services firms, our daily efforts concentrate on providing the best deliverables and work on behalf of our customers (in our case, associations and not-for-profit organizations) and focus on the company is secondary. With that in mind, in early 2021 we committed to a couple of SMART goals on marketing/branding.
On the collateral material front, we achieved the following.
Regarding our marketing channel goals, the primary mission was to launch a new company website that really told our story. We were privileged to work with a local firm, 223 Agency – Digital Relations, Done Right, and we launched a new domain and refreshed website in December 2021, http://partnersinassociationmanagement.com/
In the 4th quarter of 2021, Partners signed a new full-service association management client and hired new staff.  Additionally, a significant number of leads came in during December 2021. The opportunity to close new business by the end of the first quarter of 2022 looks promising.
While we are good at what we do, having up-to-date and vibrant marketing materials has put the company in a position to grow in the new year. Following the SMART goal system worked again.
---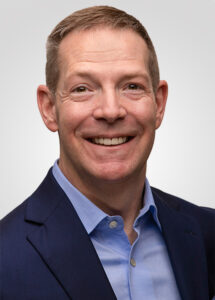 Bennett Napier has been a Certified Association Executive for over 25 years. He was named as one of "Florida's Most Influential Business Leaders" for four years in a row by Florida Trend Magazine. He is also a past Board Chair of the AMC Institute, the global trade association for the association management company industry. Fun Fact: Bennett enjoys attending hard rock/heavy metal concerts and festivals. He also enjoys travel having visited forty five countries and counting.